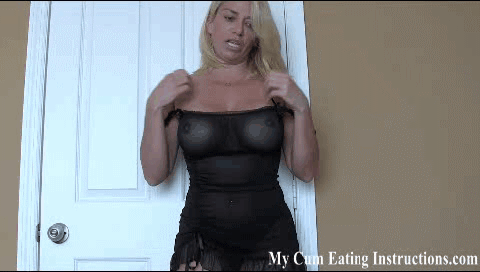 share gif:

I see you staring at me through the window each and every night while me and my hot, sexy friends are over in their underwear and naked.

I know you like to jerk your dick while watching us play with each other so tonight we're going to play a little game.  You can jerk your dick as much as you want but you're going to eat your cum if you don't want me telling anyone!  That's right, it's a little game of cum eating humiliation.

So keep masturbating in front of me and I'll take my top off to give you a little extra encouragement.  Keep stroking faster and faster and you can cum in 5, 4, 3, 2, 1 and cum right into that cup.  Now, it's bottoms up!

- Nikki Masters