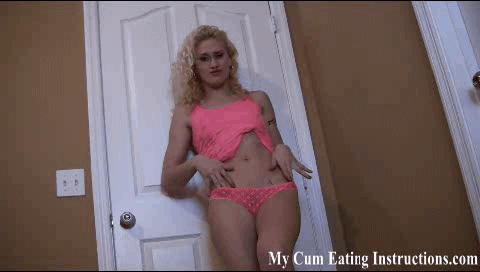 share gif:

Just because I'm your neighbor doesn't mean you can just spy on me whenever you want.

I know each and every time you're looking at me and I caught you tonight staring at me lotioning up my tight, sexy body.  Why don't you come over here and we can discuss it.    I know you like what you see and you want to wank it for me.  So go ahead and pull out your dick and get to work for me.  Yea I am totally turning you on.

Imagine how good it would feel to stick that hard dick of yours into my pussy as you feel all over my body.  Mmm yea keep on jacking it and give me your cum!  Blow that hot steamy load all over my stomach and then lick it up!

- JC Simpson