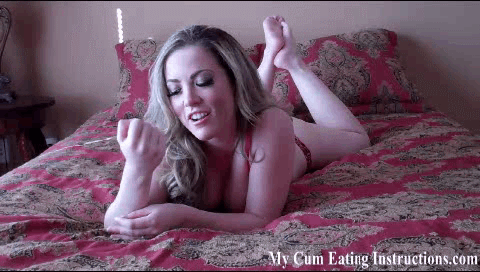 share gif:

I know you love staring at my sexy body and nice booty.  You can't get enough of me can you?  You're getting turned on by looking at my mouth and nice tongue ring.

Go ahead and start stroking it for me.  I love watching you play with yourself and rub your dick up and down just thinking of me.  I want to see your dick pulsating with pleasure while you continue to stroke.

Don't forget to cradle your balls.  Mmmm yea keep going now cum for me!  Cum all over your hands and then lick it clean!  I want you to eat your cum and don't miss a drop.

- Carmen Valentina